These features are available right away when you buy the Howdy app from the AppStore and do not require any additional subscription or purchases.
Moment tracking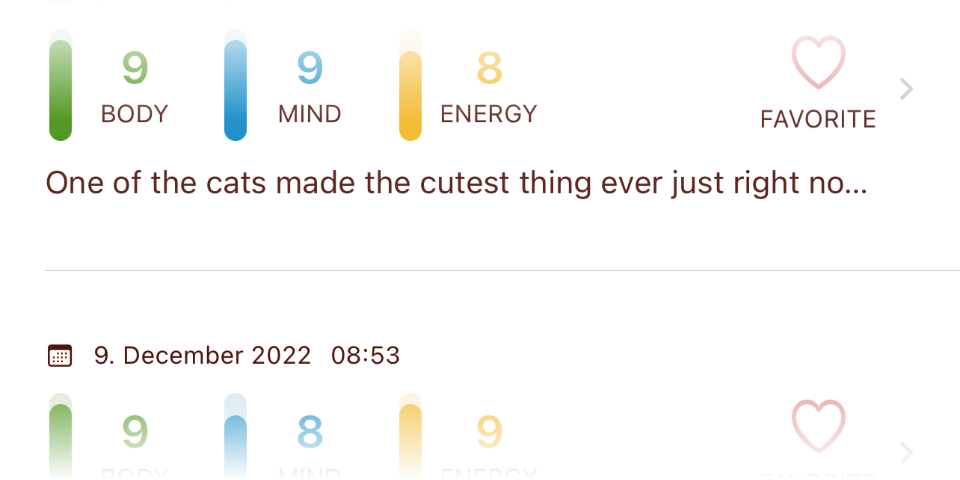 Everything you save in Howdy is considered a Moment: a snapshot of your physical and mental well-being in the moment.
The Moments tab stores your entries in chronological order so you can always go back as far as you wish in a convenient scrollable list.
Self-reflection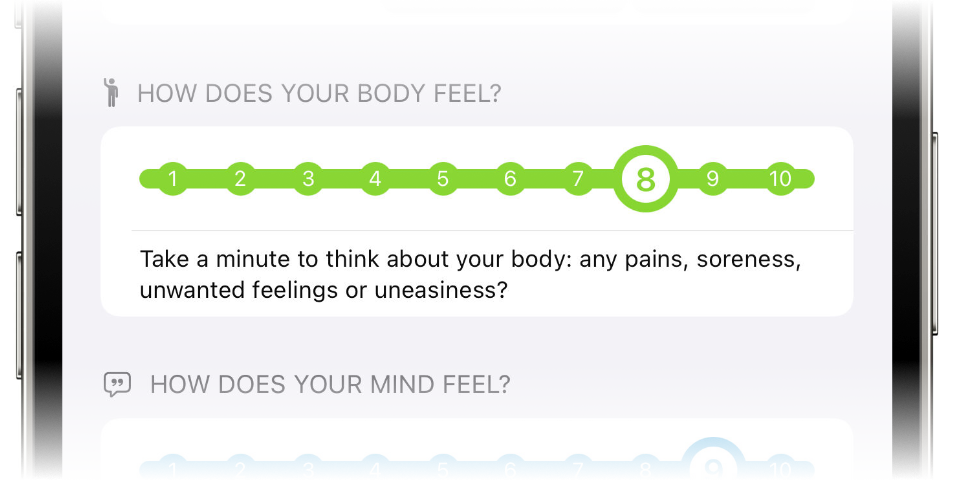 Each moment starts with an opportunity to take account of your general well-being and energy level.
Rate how your body, mind, and energy feel on a scale from 1 (bad) to 10 (good) — use those values to see how your internal state changes over time.
Text memories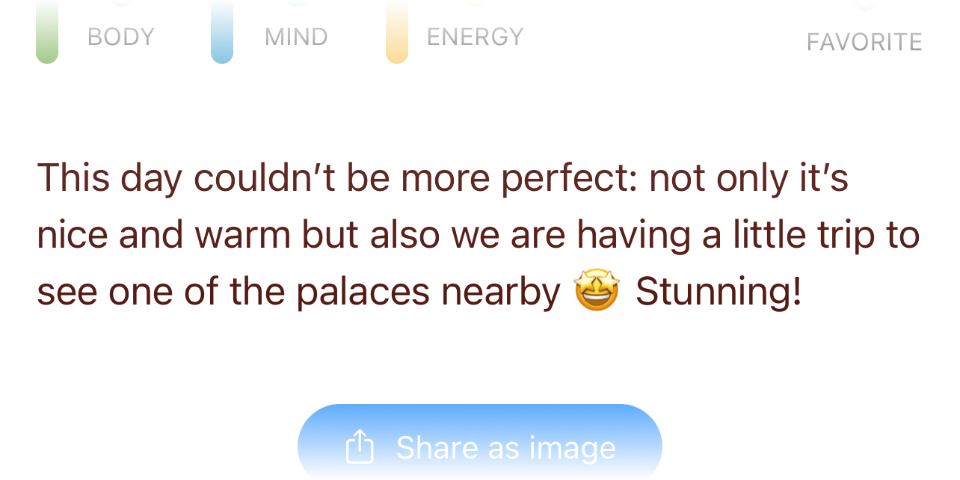 You can add a text memory to each of your Moments — write down how you feel, what are your thoughts, or why you preserve this exact moment of your life.
Text memories are optional and you can write as much or as little as you wish, depending on your personal preference and journaling style.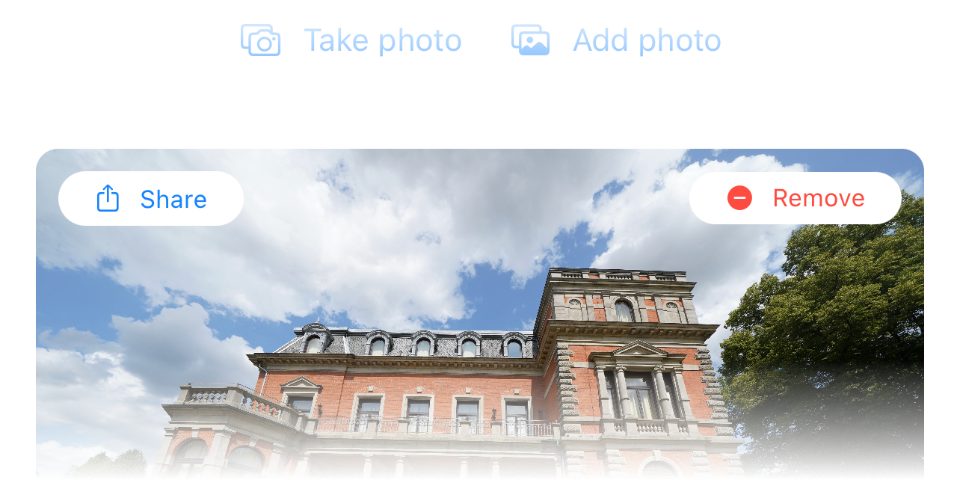 Picture memories
You can add one or more pictures to your Memory from your Photos library or take photos using your device's camera.
Photos are optional and those taken inside the Howdy app are not stored in your Photos library — you can export them using the Share button.
Favorite moments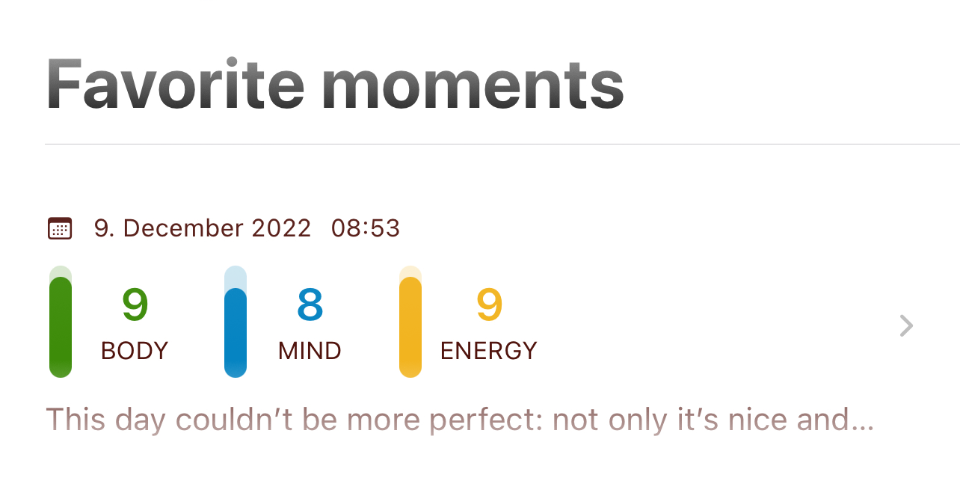 You can mark certain Moments as your favorite moments, listed chronologically in the Favorites tab.
Use those special moments of your life to lift your mood during a bad day or build your library of happy memories to always have them handy.
Sharing moments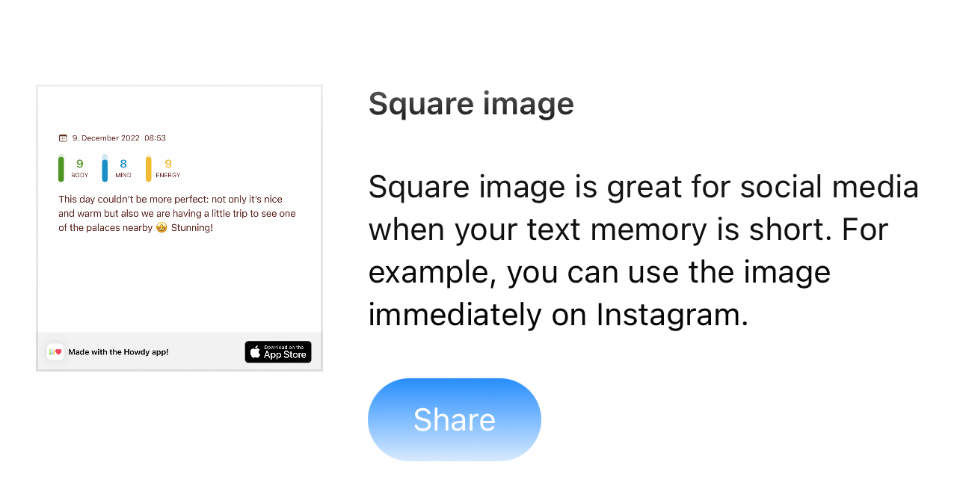 Each Moment can be shared as a square picture for your messaging apps or social media shares when you press the Share as image button.
Because of the image format used by the Share as image feature, long text will be truncated at some point and we cannot include photos in the exported image.
Biometric lock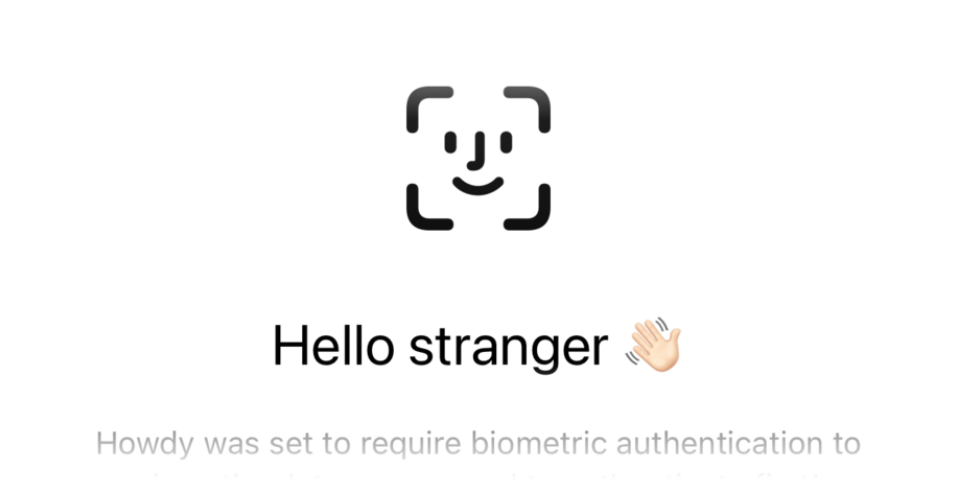 The Howdy app can be set up to use your device's biometric lock to unlock the app and prevent other people from viewing your Moments.
It's the same lock method used by your device to unlock the screen, minus the password part.
This way, you can be sure that nobody but you has access to your Howdy app, even if your password becomes compromised!
Journaling reminders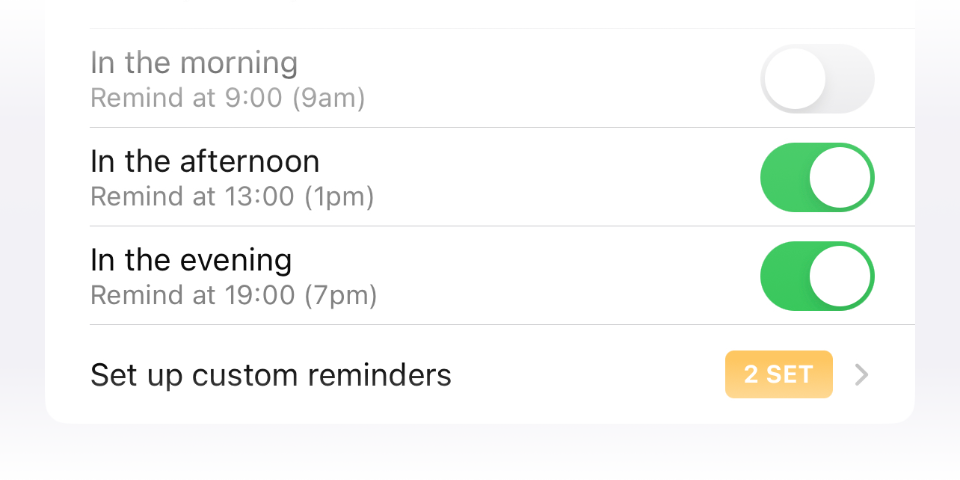 Keeping a journaling habit alive can be hard at times, so you can set the Howdy app to automatically remind you about journaling at specified times during your day.
You can choose any or all options: morning (9:00 or 9am), afternoon (13:00 or 1pm), and evening (19:00 or 7pm). We believe at those times you will most likely have some time to take a mindful break and reflect on your day.
Themes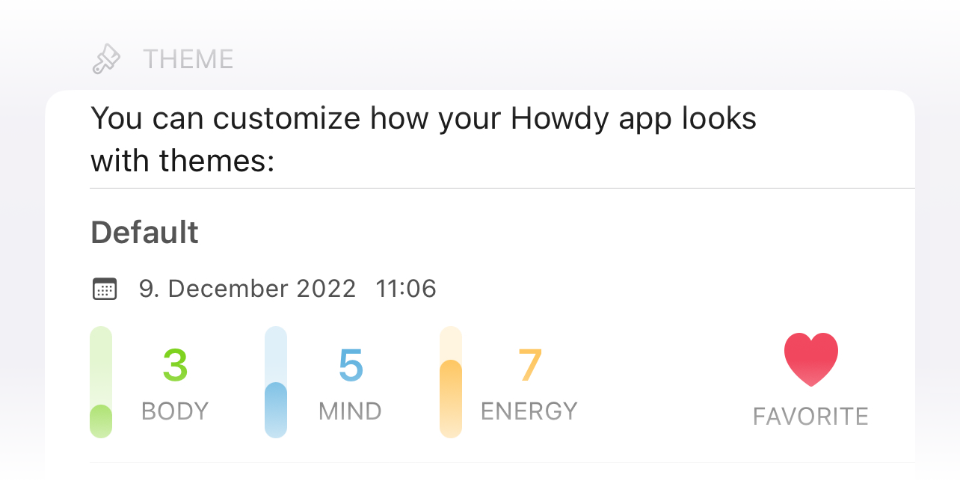 Howdy uses a consistent color theme to indicate things that relate to body (green), mind (blue), and energy (yellow).
If you find that color theme overwhelming, you can set Howdy to use a monochromatic theme.
Oh, and the Howdy app also takes care of your eyes at night with an automatic dark mode.
App introduction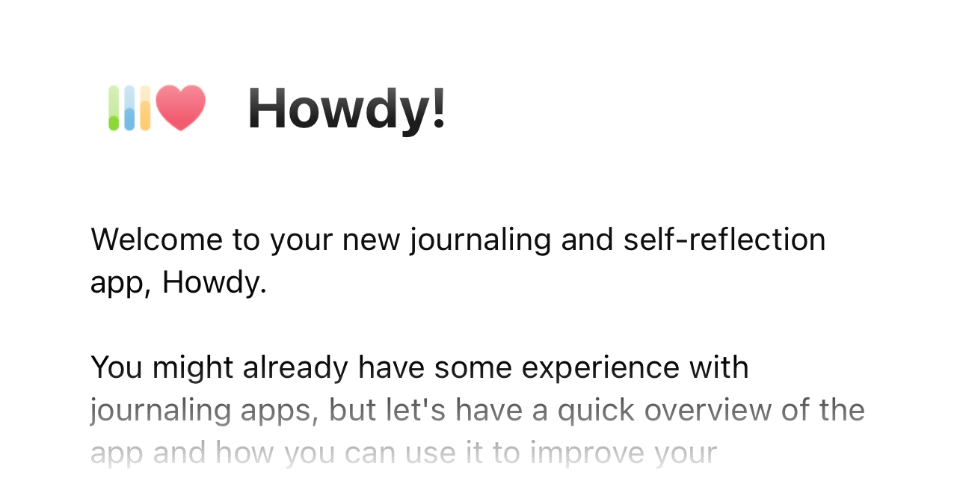 The Howdy app takes a somewhat new take on journaling and self-reflection and we introduce you gently into your new journaling habit with a straightforward and descriptive introduction.
You can skip the introduction and reset it at any time to be reminded how the Howdy app works.
Introduction to Journaling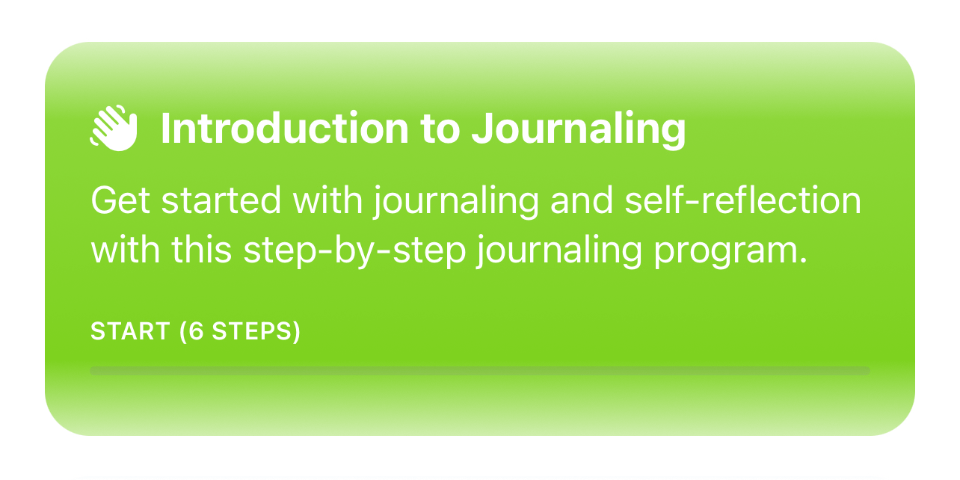 You might be new to journaling so enjoy the Introduction to Journaling program for free. It is an entryway into your new healthy habit that takes just a few minutes each day for about a weak.
You can repeat the Introduction to Journaling program as many times as you wish.
Undo/Redo support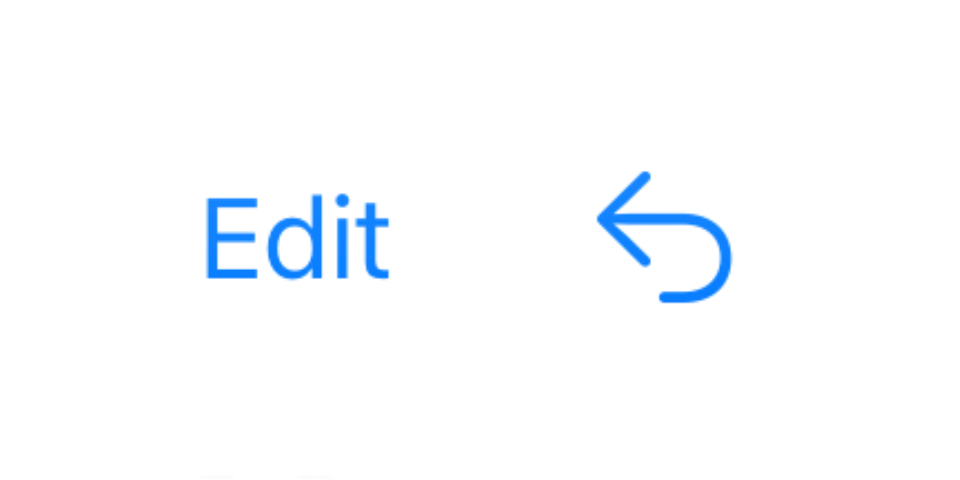 Did you do something you didn't intend to in the Howdy app?
Worry not, you can undo and redo most of the actions like editing a Moment or removing it.
Use the to undo and to redo.
iCloud sync
Your Howdy app data is managed by Apple CoreData technology and uses your iCloud account to back up and sync data between your devices.
You can opt out of the iCloud backup and sync using the iCloud settings in your Settings app.
Search
Idea
As you keep using the Howdy app, your Moments library will grow beyond a short list of happy memories.
We are considering adding text search for your Moments, as a simple or advanced search feature.
We are currently working on the concept of the Search feature, so feel free to share your ideas with us!